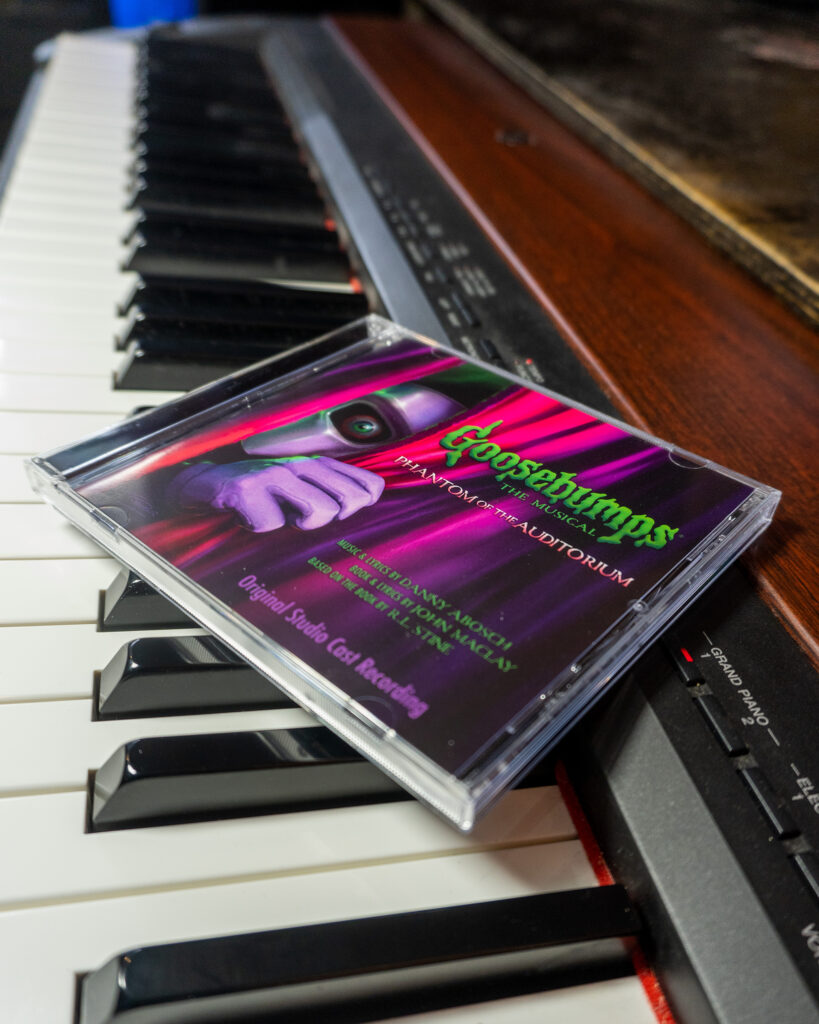 "Goosebumps The Musical" Collectible CD Released — Get Yours Now!
It's finally here! The collectible CD edition of the "Goosebumps The Musical" cast album, which hit #1 on Amazon's "Hot New Releases" chart within hours of its announcement, is available now!
The CD release marks the first time the album is available in physical format, following the success of the album's digital release by Ghostlight Records in October. Since the release, the album's viral hit song, "The Story of The Phantom", has garnered millions of streams across TikTok, YouTube, Spotify, and other platforms, and spawned hundreds of fan-made cover videos. Just in time for the Goosebumps® series' 30th anniversary in July, the collectible CD edition features a full-color 32-page booklet including the lyrics, synopsis, and never-before-seen photos of the cast from the recording sessions, as well as the cover art by legendary Goosebumps illustrator Tim Jacobus.